How To Speed Up Your Computer Step By Step: Hello friends, if you have a computer then this post is very important for you. How to make slow computer fast. We use computers a lot in our daily lives, be it playing games to creating documents, or surfing social media and the Internet. Or if our computer becomes slow or starts hanging, what will happen, life will stop, then I have brought some solution for you or have brought some trick, with the help of which your computer will neither slow nor hang. I will tell you some steps here, you have to follow them.
How can I Speed Up My Computer?
1. Turning off visual Effects, turn off visual effects Speed Up Your Slow Computer.
Right-click computer icon then click properties
New window open click left side option "advanced system setting"
after opening the new tab click "advanced"
Just will show you "Visual Effects, Processor Scheduling Memory Usage, and Virtual Memory" under Advanced or you just have to click on Settings.
After the new tab will be named "Display Options" you have to first click on "Visual Effects" or click on Adjust for Best Performance" then click on OK.
With this process, your computer will be 50% faster.
2. Cleaning Up Your Hard Drive will Help to Increase your PC Speed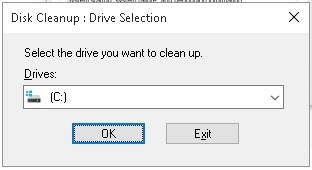 First of all, you have to go to the start menu or search "disk cleanup" later a new pop up will open you have to simply click on ok just you have any trillion files (temporary files) in your hard drive like corrupt files thumbnails It will be deleted or hard disk cleanup will be done.
(type:-  win+r and type %temp%)
You can also cleanup with this command.
Speed Up Your Computer Step By Step
3. Uninstalling Unnecessary Programs.
simply go to control panel->add and remove program->unistall program.
and restart your system(pc).
4. Disabling Startup Programs.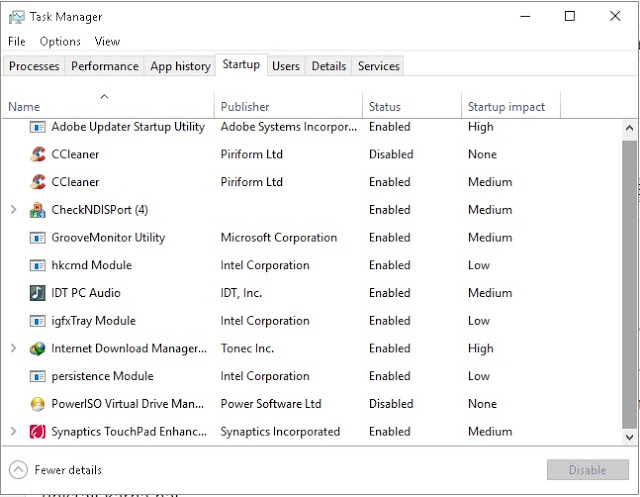 Disable Startup program > go to task manager (ctrl+alt+delete)
After Clicking "Startup" Disable showing list program who not important.
5. How to Fix Hardware Problems For Increase Computer Speed.
If any part of our computer stops working, then we should get it replaced because it slows down our computer. Or the system from the market should be seen in RAM, hard drive, processor, graphics card, so that there is no problem, according to the time, buy it well for yourself.
6. Install only one anti-virus on your system.
We should never install 2 antiviruses on our computer because it doesn't work well
7. Clear Your Browser Cache or Cookies To Speed Up our Computer
When we surf the internet, some data (cache or cookies) of websites has to be stored in our computer, which makes our internet slow or the computer also hangs, so we should keep clearing it after a few days.
These tell you some tips that you can take, I hope this post will be helpful for you too. If you liked the post then please do share.
Subscribe to Our YouTube Channel For Awesome Videos and Join Our Telegram Channel For getting free Interesting Stuff
See More:
How to Fix Udemy Error Free Courses are Showing as Paid Courses
Best Operating System For Gaming
Best WiFi Hacking Course Free Download