computer ko wase to Explain karna kaafi muskil sa hai kuki computer ke bare me jo kuch bhi likho wo hi kam hai wase to computer par aapne kaam karte time apne keyboard se aap kuch type karte hai or sab work ho jata hai processor aapke sabhi work ko execute karta hai , memory aapko work ko save karti hai and monitor aapke work ko as a output show karta hai ase computer kaam karta hai but jo data aapne save kiya wo kis type me save or jasa ki aap jante jo bhi humara data hota hai chahe wo audio, video, documents files ho wo 0 and 1 ki form me hota hai. so, aaj hum algorithm ke baare me jaanege algorithm kya hota hai and algorithm kaise kaam karta hai, and Data structure in algorithm."What is an algorithm in computer programming Explain Hindi"
see also:
⇒Fact About Computer virus explained virus in Hindi
⇒What are Generation of Programming Languages Types of Programming Language Explain
⇒What is Artificial Intelligence explain
⇒best cmd command used in hacking with example
⇒cryptography data security explain
⇒Encryption and decryption explained
⇒how to learn programing free online
What is an algorithm in computer programming Explain Hindi
algorithm kya hota hai explain
#algorithm:
In mathematics and computer science, an algorithm is an unambiguous specification of how to solve a class of problems. Algorithms can perform calculation, data processing and automated reasoning tasks.
father of: Muhammad ibn Musa AL-Khwarizmi
simple Words me bole to Algorithm koi bhi problem ka step to step solution is called algorithm. algorithm bahut se type ke hote hai like data structure in algorithm.
or
algorithm koi bhi problem ka solution in computer or computer programming me. jaise ki aapko kuch mathematics Questions solve nhi ho rahe to aap unhe algorithm ki help se solve kar sakte hai. chaliye algorithm ko Ek Example ke through understand karte hai.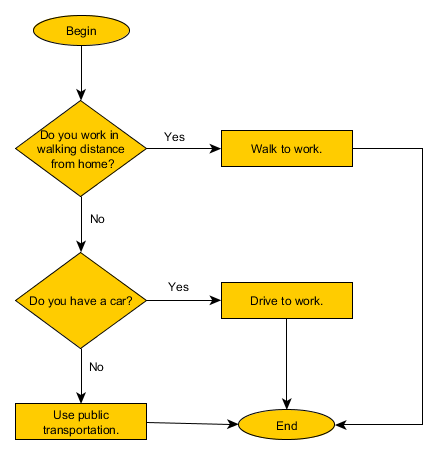 Example:   aapka Ek friend ne invite kiya hai video game khelne ke liye but aapke friend ka home kaha pe hai ye aako nhi pata to aapko wo friend batayega kuch Es trha. first aap ram temple near jaao fir aapko Ek big tree milega uske Left side me Ek or temple hai uske piche white color ka home hai wo mera hai to is trah se step to step huaa work hi algorithm hai.
algorithm me kuch word English and kuch code ki form me hota hai, Ek acha algorithm wahi hota hai jo minimum computer memory and process time me problem ka result de ya problem solve kare.
#Features of Algorithm:
algorithm Asa hona chahiye jisko read karte hi problem ka knowledge ho jaaye ki actual me problem kya hai.
Impotent functions include in algorithm.
include variable in algorithm and easily understand all defined variable. variables Ek tarh se Ek word jo aage define hoga like month = mon.
#Identification of a good algorithm:
Ek algorithm me one ya more value input include honi chahiye.
Ek algorithm me Ek output to hona chahiye , pata chala ki aapne code pura likh diya or output ek bhi nhi aaya.
algorithm me statement ki calculation limit honi chahiye.
algorithm me all step clear honi chahiye.
#types of algorithm:
wase to algorithm bahut se term hoti hai like data sorting but mostly algorithm yaha hai.
Simple recursive algorithms.
Backtracking algorithms.
Divide and conquer algorithms.
Dynamic programming algorithms.
Greedy algorithms.
Branch and bound algorithms.
Brute force algorithms.
Randomized algorithms.
#Example of algorithm:

#algorithm in computer programming
programming me algorithm program ka phale se Ek structure rady kiya jata hai like step one me kya hoga and step two me kya hoga and last me kya karna hai kaise deign karna hai etc. see the example-
Algorithm to find sum of two numbers
1.sabse phale start likh kar suru kare.
2.suppose A and B two variable hai.
3.Calculate the sum of a and b and store it in sum.
4.Display the value of sum.
5. Stop (algorithm ko stop karna hai.)
#another Example algorithm:
Algorithm to find factorial of number
find factorial of number
5! =5*(5-1)*(4-1)*(3-1)*(2-1)*(1-1)!
5! = 5*4*3*2*1*0!
1. Start
2. Read the number n
3. [Initialize] i=1, fact=1
4. Repeat step 4 through 6 until i=n
5. fact=fact*i
6. i=i+1
7. Print fact
8. Stop
i hope aap in two Example through algorithm ko smaj gaye hoge ki kaise humne step to step problems ko solve kiya algorithm ke through.
#share with your friends